1. AQmesh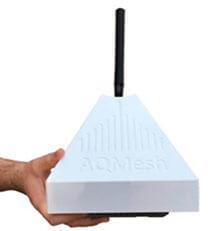 AQmesh Device adalah alat untuk mengukur polutan utama di udara ambient, baik di luar maupun di dalam ruangan. Menggunakan teknologi sensor kecil terbaik yang dikombinasikan dengan pemrosesan data yang berasal dari perbandingan global yang luas dengan data referensi.
Alat ini didesain sesuai dengan Regulasi pemerintah dalam pengukuran ambient yang mengacu kepada PERATURAN PEMERINTAH REPUBLIK INDONESIA NOMOR 41 TAHUN 1999 mengenai PENGENDALIAN PENCEMARAN UDARA, diatur jenis debu dan gas yang harus diukur dengan interval waktu tertentu. Gas NO2, SO2, O3, CO dan debu (Particulate matter) merupakan parameter wajib yang harus diukur.
Data Monitoring AQmesh
Spesifikasi:
Parameters measured
NO, NO2, O3, CO, SO2, Pod temperature, atmospheric pressure, relative humidity, particle count, PM 2.5, PM 10
Measurement range
Paremeter
Units of measurement
Range
NO
ppb or µg/m3
0 to 4,000 ppb
NO2
ppb or µg/m3
0 to 4,000 ppb
NOX
ppb or µg/m3
0 to 8,000 ppb
O3
ppb or µg/m3
0 to 1,800 ppb
CO
ppb or µg/m3
0 to 6,000 ppb
SO2
ppb or µg/m3
0 to 10,000 ppb
Pod temperature
ºC
-20 to 100 ºC
Pressure
mb
500 to 1500 mb
Humadity
%
0 to 100 %RH
Particle count
Particles/cm3
0.5 – 30 µm
PM 2.5
µg/m3
0 – 500 µg/m3
PM 10
µg/m3
0 – 1,000 µg/m3
Performance
Parameter
Limit or detection
Accuracy (in standard test conditions)
NO
< 5 ppb
± 5 ppb
NO2
< 10 ppb
± 5 ppb
CO
< 5 ppb
± 5 ppb
O3
< 5 ppb
± 5 ppb
SO2
< 10 ppb
± 5 ppb
Pod temperature
0.1 ºC
± 2 ºC
Pressure
1mb
± 5 mb
Humadity
1%RH
± 5 %RH
Sensor life
Up to 2 years
Power options
Primary lithium metal batteries. Up to 2 years operation (depending on measurement strategy)

Main power option, External 12V DC power option, Rechargeable NiMH battery and charger option

Communications
Raw data sent to remote server via wireless communications – Data access contract may be required
Physical
· Enclosure: Polyurethane mouided or ABS, protection IP65

· Approx. Size: L170xW22xH250mm (not inc. Antenna 180mm)

· Weight: <2Kg

Enviromental
· Temperature range: -20 to +40 Deg C

· Humadity range: 15 to 85% RH

Mounting
Various mounting accessories available
Measurement period
Variable, from 1 minute to 1 hour (1 Hour set as default)
Server software
Web browser based, processing of raw data to give indicative concentration, database storage on secure server, data access – table, graphs, data download, multi-user access, password controlled
Harga: (hubungi kami)
2. AQWMS-Pro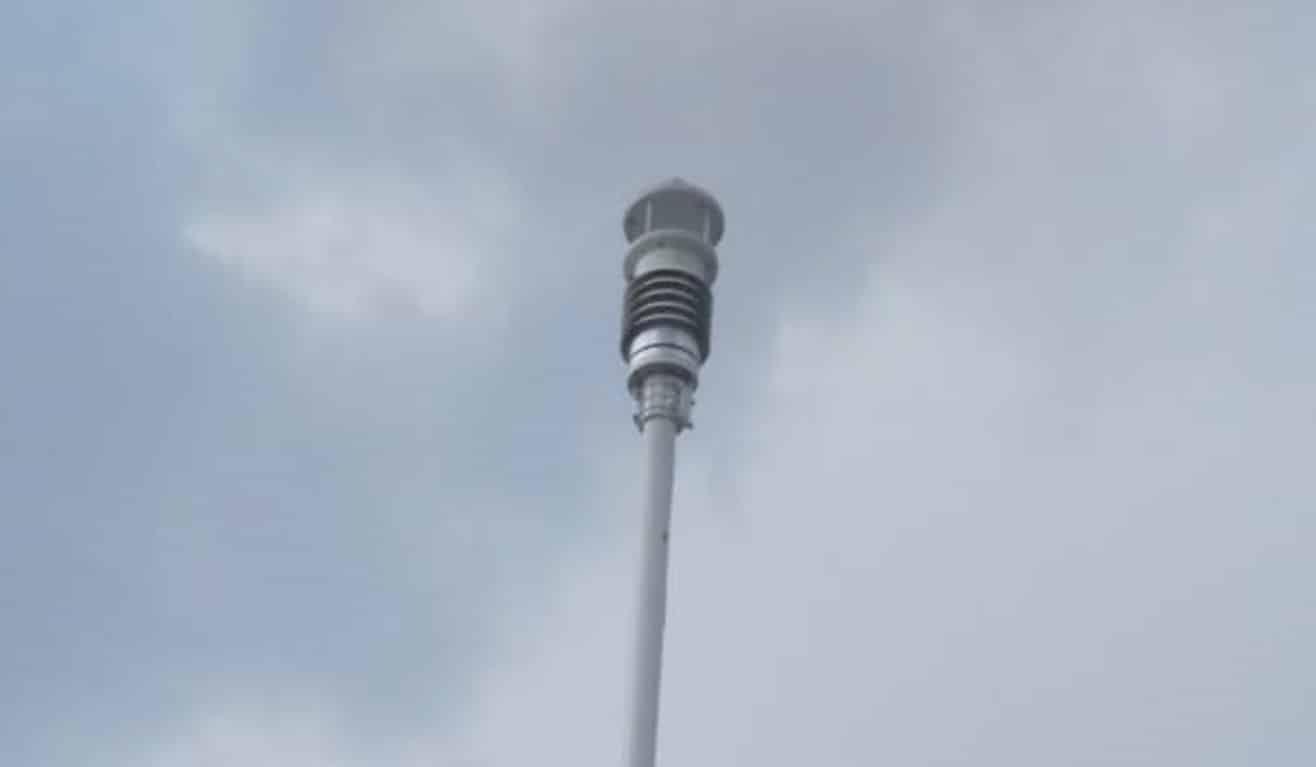 AQWMS-Pro adalah produk unggulan kami. Tidak hanya kualitas udara, namun juga dapat mendeteksi cuaca, seperti: kecepatan udara, panas matahari, dan lain-lain. Parameter alat (dapat menyesuaikan kebutuhan Anda) antara lain: CO, NO2, SO2, O3, CO2, VOC, PM2,5, PM10, Wind Speed, Wind Direction, Temperature, Humidity, Air Pressure, Rain, Solar Radiation, dan sebagainya.
Spesifikasi: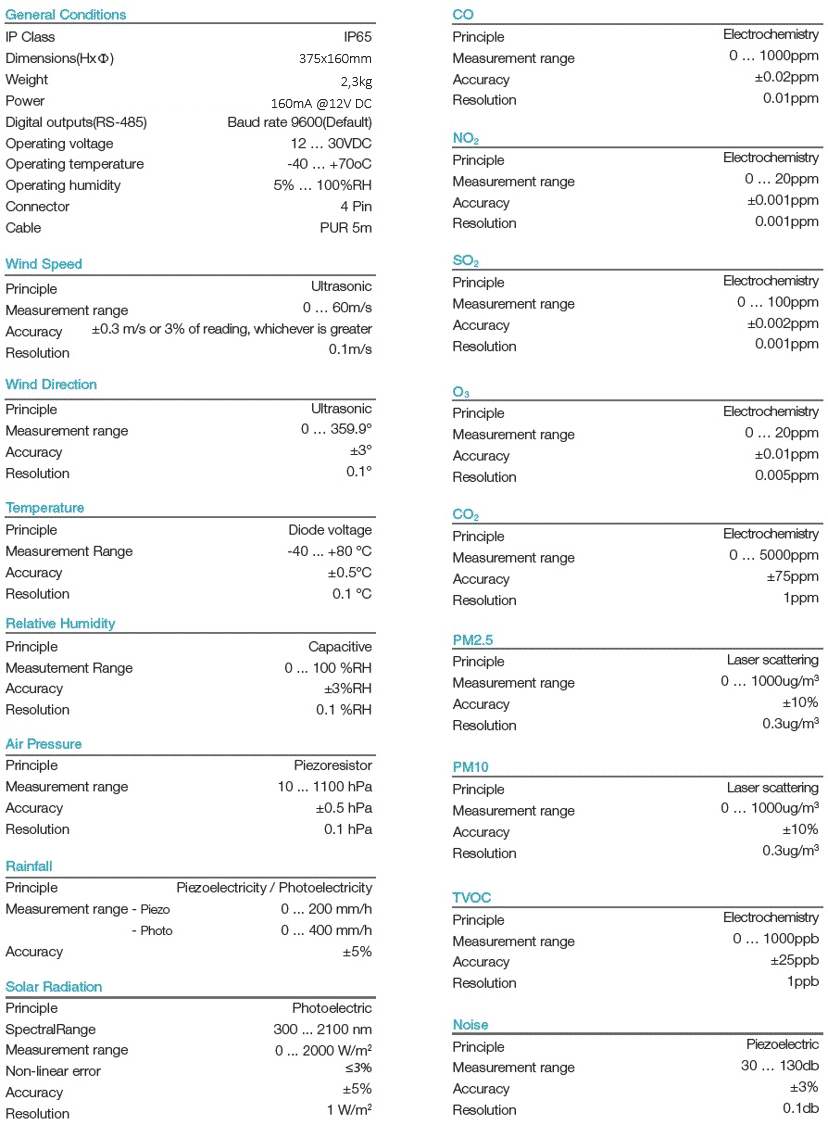 Harga: (hubungi kami)